Anyone who was interested in watching movies or TV series a decade ago would probably never have guessed how popular online streaming would end up being. Or how easy it would be to watch anything they wanted to see.
Why did online streaming of movies and TV become such a big success, though, and is it likely to continue?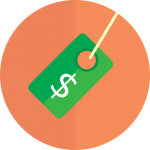 The cheap price — Nowadays, we no longer have to pay five dollars to rent a movie. Instead, we can pay just double that amount and have access to tens of thousands of movies and TV series all month, and with unlimited viewing options. There are also many many free streaming sites available online. One of such would be couchtuner, but there are many others available. Please keep in mind that those sites are usually more of a grey area, so use them at your own diligence.
Access to all kinds of content — Most of the top online streaming services also have a huge amount of content, and some of it is unusual. That often means, if you have been looking for a favorite movie from Iceland or a popular TV series from Germany, chances are the online streaming service you use will have it.
Incredibly convenient — No longer do we have to get in our cars and drive to the movie theater. Instead, we just open our Netflix or Amazon Prime app, choose a movie or a TV show we want to watch, and begin watching it.
We can do this at home, on our lunch break at work, on the bus or even while traveling. We can even download movies and TV series and take them with us when we fly to another country on holiday.
Is the success of online streaming of movies and TV likely to stay such a big success? Of course. After all, nobody would want to go back to the world we used to have where renting a film cost five dollars, or where we had to travel half an hour to the closest movie theater.